ISOFLEX is your reliable supplier of stable isotopes and radioisotopes.
We have been in business since 1996 and are a premier manufacturer and global supplier of stable isotopes and select radioisotopes for science, medicine and industry. We ship worldwide. Assuming we have your isotope in inventory, we can arrange same-day shipment.
ISOFLEX also supplies a number of specialty isotopes including Depleted Zinc (DZO/DZA), Lithium-7, Helium-3, Iridium-192, Selenium-75 sources and other select radioisotopes. Please contact us with your requirements.
Science

Medicine

Industry

Custom Synthesis

ISOFLEX supplies stable isotopes and select radioisotopes to universities and research laboratories worldwide. Our highest-quality products are used in metabolic studies, Mössbauer spectroscopy, isotope geochemistry, high-energy accelerator research, rare isotope beams, and neutrino detectors, as well as other academic and commercial applications. Please contact us to discuss your needs.

We also provide isotopes needed for vital diagnostic and therapeutic applications in the fields of cardiology, oncology, pulmonology and neurology. We can supply pharmaceutical tracers or precursors for radioisotope production.
From milligram-quantity atomic clock crystals, to hundreds of grams for laser production, to hundreds of kilograms for nuclear reactor water chemistry additives, ISOFLEX meets demanding isotopic purity and enrichment requirements. We also offer isotopically-enriched gases and gaseous compounds to a variety of industrial settings.
Our isotopes are commonly available in metal/elemental, oxide, chloride or carbonate forms. We can provide many other forms:

Isotopically-enriched metal halides (fluorides, chlorides, bromides and iodides) and oxo-acid salts (carbonates, nitrates, phosphates and sulphates)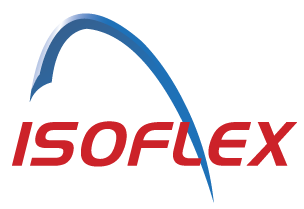 WHO WE ARE:
ISOFLEX USA is a premier supplier of stable isotopes for use in science, medicine and industry. We are a privately-owned corporation located in San Francisco, California. Over the past 20+ years, we have achieved a dominant position in a highly specialized market. Our team is constantly striving to achieve more in terms of sales growth and customer satisfaction.
THE OPPORTUNITY:
This is a challenging and rewarding opportunity for a candidate who is energetic, self-starting, organized, growth-minded, and ready to learn quickly about the diverse, global marketplace for isotopes. You'll need a demonstrated ability to take charge of multiple tasks simultaneously.
ON-JOB TRAINING:
You'll be taught everything you need to know. This is a career-track position.
YOUR JOB WILL GROW INTO:
Manage our front office
Provide administrative support to a diverse team in locations across the United States, as well as in Europe, China and Japan
Coordinate logistics for domestic and international shipments
Process orders, from quotation through completed sale
Some travel possible
WHO YOU ARE:
Self-motivated (most important!)
Very organized
Enthusiastic and ready to learn new skills
An excellent communicator (verbal and written)
Strong attention to detail
Good at setting priorities and completing projects on your own
Proficient in MS Office programs, especially Word and Excel
Desire to work in a small business environment
San Francisco resident (or nearby)
College graduate preferred but not a requirement
Fluent in English, Russian and Mandarin preferred
SALARY:
Salary commensurate with experience. Let's discuss your skill set, and we'll go from there.
TO APPLY:
Please submit your resume to This email address is being protected from spambots. You need JavaScript enabled to view it.
June 19, 2018