Stable isotopes of oxygen available from ISOFLEX
| | | | | | | |
| --- | --- | --- | --- | --- | --- | --- |
| Isotope | Z(p) | N(n) | Atomic Mass | Natural Abundance | Enrichment Level | Chemical Form |
| O-16 | 8 | 8 | 15.994914622 | 99.76% | 99.99% | Water |
| O-18 | 8 | 10 | 17.999160 | 0.20% | ≥97.00% | Water |

Oxygen was discovered in 1774 by Joseph Priestley and Carl Scheele, in England and Sweden. Its name derives from the Greek words oxy + genes, meaning "acid" (sharp) and "forming" or "creating."
A colorless, odorless, tasteless gas, oxygen reacts with practically all elements, a number of inorganic salts, and all organics under various conditions, including elevated temperatures and pressures, or in the presence of a catalyst. While certain metals — such as sodium, potassium and calcium — react vigorously with oxygen at ordinary temperatures, most other metals react with it at elevated temperatures. All nonmetals except helium, neon and argon react with oxygen.
Oxygen is present in all living organisms and is vital for sustenance of life in the animal kingdom. Most oxygen manufactured today is consumed in refining iron in the steel industry, removing carbon, silicon, sulfur, phosphorous, manganese and other impurities from liquid iron. It is also used to enrich fuel-air flame in furnaces that produce copper and nickel from sulfide ores.
Oxygen also has major uses in the chemical industry for the oxidation of methane, ethylene and other hydrocarbons. It is used in all breathing masks and life-support devices, respirators and incubators. In medicine it is also administered under hypoxia, respiratory distress, impaired respiratory function, asthma attacks, for the treatment of cyanosis, and for poisoning by carbon monoxide and other toxicants. Oxygen is also used in fermentation, the bleaching of wood chips, odor control, and as a flame-enhancing agent.
Properties of Oxygen
| | |
| --- | --- |
| Name | Oxygen |
| Symbol | O |
| Atomic number | 8 |
| Atomic weight | 15.9994 |
| Standard state | Gas at 298 °K |
| CAS Registry ID | 7782-44-7 |
| Group in periodic table | 16 |
| Group name | Chalcogen |
| Period in periodic table | 2 |
| Block in periodic table | p-block |
| Color | Colorless gas; pale blue liquid |
| Classification | Nonmetallic |
| Melting point | -218.3 °C |
| Boiling point | -182.9 °C |
| Thermal conductivity | 0.02658 W/(m·K) |
| Electronegativity | 3.44 |
| Heat of vaporization | 3.41 (per mole O atoms) kJ·mol-1 |
| Heat of fusion | 0.222 (per mole O atoms) kJ·mol-1 |
| Density of gas | 0.001429 g/cm3 at 0 °C |
| Density of solid | 1.495 g/cm3 |
| Density of liquid | 1.14 g/cm3 |
| Ground state electron configuration | [He]2s22p4 |
| Bond length | 1.48 Å |
| Oxidation states | -2, -1 |
| Atomic radius | 0.73 Å |
| Ionic radius | O2-: 1.40 Å |
| Critical temperature | -118.56 ºC |
| Critical pressure | 49.77 atm |
| Critical volume | 73 cm3/mol |
| Diffusion coefficient in air | 0.178 cm2/sec at STP |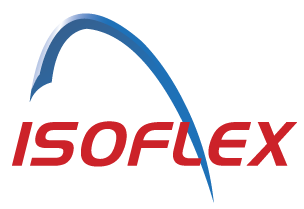 Research
Mineralogy, geochemistry and stable isotope studies of the Dopolan Bauxite Deposit, Zagroa Mountain, Iran
Isotope effect analyses provide evidence for an altered transition state for RNA 2'-O-transphosphorylation catalyzed by Zn2+
Spatial analysis of annual mean stable isotopes in precipitation across Japan based on an intensive observation period throughout 2013
Online induction heating for determination of isotope composition of woody stem water with laser spectrometry: A methods assessment
Historical and contemporary stable isotope tracer approaches to studying mammalian protein metabolism
An isotope study (δ18O and δD) of water movements on the Loess Plateau of China in arid and semiarid climates
Late Pleistocene/early Holocene migratory behavior of ungulates using isotopic analysis of tooth enamel and its effects on forager mobility
Interannual controls on oxygen isotope variability in Asian monsoon precipitation and implications for paleoclimate reconstructions
Oxygen isotope variability in conodonts: implications for reconstructing Palaeozoic palaeoclimates and palaeoceanography
Stable isotopes (δ13CDIC, δD, δ18O) and geochemical characteristics of geothermal springs of Ladakh and Himachal (India): Evidence for CO2 discharge in northwest Himalaya
Stable isotopic stratification and growth patterns of ground ice in permafrost on the Qinghai-Tibet Plateau, China
Automated simultaneous measurement of the δ13C and δ2H values of methane and the δ13C and δ18O values of carbon dioxide in flask air samples using a new multi cryo-trap/gas chromatography/isotope ratio mass spectrometry system
Animal management at the ancient metropolis of Teotihuacan, Mexico: Stable isotope analysis of Leporid (cottontail and jackrabbit) bone mineral
Can heavy isotopes increase lifespan? Studies of relative abundance in various organisms reveal chemical perspectives on aging
Isotope-labeling studies support an electrophilic compound I iron active species (FeO3+) for the carbon-carbon bond cleavage reaction of the cholesterol side chain cleavage enzyme, cytochrome P450 11A1 (P450SCC)
Negative correlation between altitudes and oxygen isotope ratios of seeds: Exploring its applicability to assess vertical seed dispersal
Development of a water vapor isotope ratio infrared spectrometer and application to measure atmospheric water in Antarctica
Tap water isotope ratios reflect urban water system structure and dynamics across a semiarid metropolitan area
Isotopic overprinting of nitrification on denitrification as a ubiquitous and unifying feature of environmental nitrogen cycling
Oxygen isotopes and volatile contents of the Gorgona komatiites, Colombia: A confirmation of the deep mantle origin of H2O
Quantifying kinase-specific phosphorylation stoichiometry using stable isotope labeling in a reverse in-gel kinase assay
Isotope constraints on seasonal dynamics of dissolved and particulate N in the Pearl River Estuary, South China
Eccentricity pacing of eastern equatorial Pacific carbonate dissolution cycles during the Miocene Climatic Optimum
Earlywood and latewood stable carbon and oxygen isotope variations in two pine species in southwestern China during the recent decades
Hydrographic and ecologic implications of foraminiferal stable isotopic response across the mid-Atlantic U.S. continental shelf during the Paleocene-Eocene Thermal Maximum
On the effect of planetary stable isotope compositions on growth and survival of terrestrial organisms
A protocol for pressurized liquid extraction and processing methods to isolate modern and ancient bone cholesterol for compound-specific stable isotope analysis
Investigation of a medieval pilgrim burial excavated from the Leprosarium of St. Mary Magdalen Winchester, UK
Diffusion of Oxygen Isotopes in Thermally Evolving Planetesimals and Size Ranges of Presolar Silicate Grains
Predicting instrumental mass fractionation (IMF) of stable isotope SIMS analyses by response surface methodology (RSM)
Seasonal variations of triple oxygen isotopic compositions of atmospheric sulfate, nitrate, and ozone at Dumont d'Urville, coastal Antarctica
Stable isotope (δ13C, δ18O) analysis of sulfide-bearing carbonate samples using laser absorption spectrometry
Textural, Fluid Inclusion, and Stable Oxygen Isotope Constraints on Vein Formation and Gold Precipitation at the 007 Deposit, Rice Lake Greenstone Belt, Bissett, Manitoba, Canada
Stable isotope (δD–δ18O) relationships of ice facies and glaciological structures within the mid-latitude maritime Fox Glacier, New Zealand
Natural Abundance 17O DNP NMR Provides Precise O−H Distances and Insights into the Brønsted Acidity of Heterogeneous Catalysts
Tracking nitrous oxide emission processes at a suburban site with semicontinuous, in situ measurements of isotopic composition
Extreme monsoon rainfall signatures preserved in the invasive terrestrial gastropod Lissachatina fulica
Characterization and Assessment of Groundwater Resources in a Complex Hydrological Basin of Central Greece (Kopaida basin) with the Joint Use of Hydrogeochemical Analysis, Multivariate Statistics and Stable Isotopes
Year-round shellfish exploitation in the Levant and implications for Upper Palaeolithic hunter-gatherer subsistence
Seasonality of stable isotope composition of atmospheric water input at the southern slopes of Mt. Kilimanjaro, Tanzania
Dietary and palaeoenvironmental inferences in Neolicaphrium recens Frenguelli, 1921 (Litopterna, Proterotheriidae) using carbon and oxygen stable isotopes (Late Pleistocene; Uruguay)
New research on the development of high-resolution palaeoenvironmental proxies from geochemical properties of biogenic carbonates
Geochemical, isotopic, and zircon (U-Pb, O, Hf isotopes) evidence for the magmatic sources of the volcano-plutonic Ollo de Sapo Formation, Central Iberia
Multi-isotope proveniencing of human remains from a Bronze Age battlefield in the Tollense Valley in northeast Germany
An isotopic investigation into the origins and husbandry of Mid-Late Bronze Age cattle from Grimes Graves, Norfolk
Traces of epigenetic hydrothermal activity at Yucca Mountain, Nevada: preliminary data on the fluid inclusion and stable isotope evidence
Using stable isotopes in water vapor to diagnose relationships between lower-tropospheric stability, mixing, and low-cloud cover near the Island of Hawaii
Reassessing hydrological processes that control stable isotope tracers in groundwater of the Atacama Desert (Northern Chile)
Strangers in a strange land: Stable isotope evidence for human migration in the Dakhleh Oasis, Egypt
The triple oxygen isotope composition of phytoliths as a proxy of continental atmospheric humidity: insights from climate chamber and climate transect calibrations
Natural abundance 17O DNP NMR provides precise O-H distances and insights into the Brønsted acidity of heterogeneous catalysts
Earliest isotopic evidence in the Maya region for animal management and long-distance trade at the site of Ceibal, Guatemala
Stable Isotope Stratigraphy: Correlations and Implications for Hydrocarbon Microseepage and Prospecting
Stable-isotope characterization of the Miocene lacustrine systems of Los Monegros (Ebro Basin, Spain): palaeogeographic and palaeoclimatic implications
Formation of a Rain Shadow: O and H Stable Isotope Records in Authigenic Clays From the Siwalik Group in Eastern Bhutan
Cytochrome c is an oxidative stress–activated plasmalogenase that cleaves plasmenylcholine and plasmenylethanolamine at the sn-1 vinyl–ether linkage
Rapid emergence of subaerial landmasses and onset of a modern hydrologic cycle 2.5 billion years ago
Investigating paleodiet and mobility throughout stable isotope analysis at the site of Tumilaca La Chimba, Moquegua, Peru
The Silurian Hypothesis: Would it be possible to detect an industrial civilization in the geological record?
Developing forensic tools for an African timber: Regional origin is revealed by genetic characteristics, but not by isotopic signature
Thirty-four years of stable isotopic analyses of ancient skeletons in China: An overview, progress and prospects
Measurement of stable isotope abundances in milk and milk ingredients — a possible tool for origin assignment and quality control
Hydrogeochemical processes and influence of seawater intrusionin coastal aquifers south of Chennai, Tamil Nadu, India
Trace element contents and C-O isotope geochemistry of the different originated magnesite deposits in Lake District (Southwestern Anatolia), Turkey
Eccentricity pacing of eastern equatorial Pacific carbonate dissolution cycles during the Miocene Climatic Optimum
Bayesian multiproxy temperature reconstruction with black spruce ring widths and stable isotopes from the northern Quebec taiga
Historical Tropical Forest Reliance amongst the Wanniyalaeto (Vedda) of Sri Lanka: an Isotopic Perspective
Oxygen (δ18O) and carbon (δ13C) isotopic distinction in sequentially sampled tooth enamel of co-localized wild and domesticated caprines: Complications to establishing seasonality and mobility in herbivores
Sequential δ 13C and δ 18O analyses of early Holocene bovid tooth enamel: Resolving vertical transhumance in Neolithic domesticated sheep and goats\
Contrasting ecophysiological strategies related to drought: the case of a mixed stand of Scots pine (Pinus sylvestris) and a submediterranean oak (Quercus subpyrenaica)
The Silurian hypothesis: would it be possible to detect an industrial civilization in the geological record?
Isotopic evidence for ceremonial provisioning of Late Bronze age khirigsuurs with horses from diverse geographic locales
Ancient DNA Analysis and Stable Isotope Ecology of Sea Turtles (Cheloniidae) from the Gold Rush-era (1850s) Eastern Pacific Ocean
Geochemical and Microstructural Signals in Giant Clam Tridacna maxima Recorded Typhoon Events at Okinotori Island, Japan
Stable isotopic composition of atmospheric precipitation on the Crimean Peninsula and its controlling factors
Insights into the origin of carbonaceous chondrite organics from their triple oxygen isotope composition
Food mechanical properties and isotopic signatures in forest versus savannah dwelling eastern chimpanzees
Mobility Patterns and Paleodietary Insights into Humans and Cattle at the Copper Age Mega-Site of Valencina (Seville, Spain) Through δ18O and δ13C Isotope Analyses
Un enterramiento colectivo en cueva del III milenio AC en el centro de la Península Ibérica: el Rebollosillo (Torrelaguna, Madrid)
Late Pleistocene ecological, environmental and climatic reconstruction based on megafauna stable isotopes from northwestern Chilean
Of cattle and feasts: Multi-isotope investigation of animal husbandry and communal feasting at Neolithic Makriyalos, northern Greece
ISOTOPOS ESTABLES EN MUESTRAS BIOARQUEOLÓGICAS DE LA CIUDAD DE MENDOZA (SIGLOS XVI-XIX) - STABLE ISOTOPES IN BIOARCHEOLOGICAL SAMPLES OF THE CITY OF MENDOZA (XVI-XIX CENTURIES)
Ahead of the curve? Implications for isolating vertical transhumance in seasonal montane environments using sequential oxygen isotope analyses of tooth enamel
Late Quaternary palaeoclimates and human-environment dynamics of the Maloti-Drakensberg region, southern Africa
Insights into the origin of carbonaceous chondrite organics from their triple oxygen isotope composition
The second century CE Roman watermills of Barbegal: Unraveling the enigma of one of the oldest industrial complexes
Evaluating competition and conflict among western Ukraine Neolithic farmers with stable isotope analyses of human teeth
C and O stable isotopes and rare earth elements in the Devonian carbonate host rock of the Pivehzhan iron deposit, NE Iran
Growth dynamics, climate sensitivity and water use efficiency in pure vs. mixed pine and beech stands in Trentino (Italy)
Stable C, O and clumped isotope systematics and 14C geochronology of carbonates from the Quaternary Chewaucan closed-basin lake system, Great Basin, USA: Implications for paleoenvironmental reconstructions using carbonates
Autumn/winter births in traditional and Pre-Pottery Neolithic caprine husbandry in Cyprus: Evidence from ethnography and stable isotopes
Central Europe temperature constrained by speleothem fluid inclusion water isotopes over the past 14,000 years
A Ti (III) Reduction Method for One-Step Conversion of Seawater and Freshwater Nitrate to N2O for Stable Isotopic Analysis of 15N/14N, 18O/16O and 17O/16O
Intercomparison of soil pore water extraction methods for stable isotope analysis and interpretation of hillslope runoff sources
Diet preferences and climate inferred from oxygen and carbon isotopes of tooth enamel of Tarbosaurus bataar (Nemegt Formation, Upper Cretaceous, Mongolia)
Using Tree-Ring Growth and Stable Isotopes to Explore Ponderosa Pine Ecophysiological Responses to Climate Variability and the 2012-2015 California Drought